Unless the right people have the right data, in the right forms to help make the right decisions, our development goals will remain unattainable.
Africa Open Data Network is generating research insights to contribute to improvements in data for development in Africa. It is providing technical assistance to governments to help implement development-aligned development data initiatives and will reach a total of six governments by 2022. We are currently collaborating with more than 10 institutions globally and in Africa. 
Visit the dedicated AODN website at www.africaopendatanetwork.org
Africa Open Data Network is a community of Africans, and friends of Africa, who believe in the continent's development agenda and how open data can help make it a reality.
AODN is;
Mobilising for advocacy on a common agenda informed by Africa's Agenda 2063 and other normative continental frameworks
A platform for shared learning and peer networking
Sharing information on resources, events and news on open data in Africa
Catalysing research on what works, what doesn't and what's next in open data in Africa.
Facilitating technical assistance to governments for successful open data initiatives in Africa.
All this so that we all do a better job at ending poverty, ending hunger, reducing inequality and delivering inclusive prosperity for all.
AODN is part of the Open Data for Development (OD4D) Network, a global partnership to advance the creation of locally driven and sustainable open data ecosystems around the world. OD4D works with leading open data organizations to create knowledge and inform policies, standards, innovation and research around the world. Find out more about OD4D here.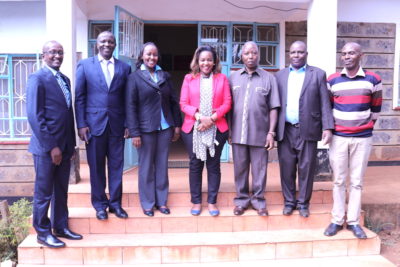 While there are instances where food production has recorded an increase [Abate, et al., 2015] factors that transformed maize productivity in Ethiopia, Africa's food production …